A Dreadful Bond
January 25, 2010
The rain was pounding down upon my face.
The bubbly emotions had long ago left
And the dull numbness had taken their place.

The wind was devastatingly strong and bold.
My lungs nearly ceased to breathe
As my once passionate heart grew deathly cold.

He had slipped and gone far away.
My legs locked and refused to follow him.
As my mind focused on keeping the pain at bay.

Months and months passed by.
My mind grew solid
And I never questioned why.

The pain would flit back it would,
And the weight I felt nearly crushed my will
As I tried to ignore it as best as I could.

Almost a year had come and gone.
I was beginning to feel myself again
And the thought of him no longer chilled me to the bone.

Then another came into existence.
His words and actions were so sweet
That I could not muster any resistance.

He took my hands within his
He promised me all he could give
And with this I vanished into his kiss.

Now I feel no fear from the past.
He is always by my side, warm and strong.
And I hope this dreadful emotional bond will last.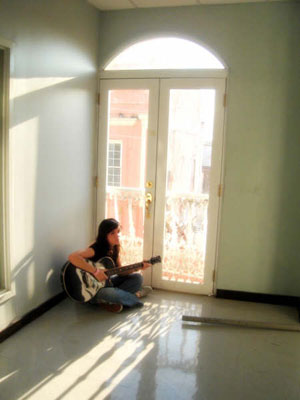 © Eveliz V., Bayamon, Puerto Rico