Meth Monster
January 25, 2010
She feels the needle poking in,
the penatration on her skin.
The fluid flows through her veins,
not causing any pain.
Hallucinations and being numb,
do you wanna be some worthless bumb?
You do these things,
and I don't know why.
Sometimes I wish,
your veins would just run dry.
Throwing yourself away,
isn't worth tehpain.
To you there is no loss,
and you have nothing to gain.
You threw us away,
like a peice of trash.
Now everyone else,
has to save your selfish ***.
You've screwed me over,
so many times.
Seems like all i can do now,
is keep my own feelings,
for those are mine.
Is this all worth it?
That short little high,
you forged up teh memories,
that took up a lifetime.
You sacrifised everyhing,
tore our family apart,
broke everything of mine,
most importantly my heart.
Somehow I still can't let go,
of all these memories we shared,
choosing meth over me,
makes me feel you truley never cared.
What about us,
the ones you gave birth?
I'm scared to death,
that the next time i see you,
you might be dead in a hearse.
I wish I could help,
but its not for me to fix,
you started this mess,
and time, it just ticks.
Needle markings on your skin,
you showed me the needle piercing in.
Your very demented,
in very many ways.
One question always remains,
what made you this way?
You sit here and cry,
act like we are the bad guys,
when truth comes to show,
you will never stop the meth flow.
I guess I'm way less,
than that short lasting high.
You've proven to me,
that you really don't care.
I guess I should get over it,
life isn't fair.
I do love you,
that I cannot deny,
but thats all depending,
on how much more meth you buy.
How could someone so pretty,
get so very ugly?
Meth is a monster.
Sit down and let that thought ponder.
I hear horrible things,
about my own mother,
it makes my ears bleed,
and so i run for cover.
Your nothing to me,
just a figment of my imagination,
sometimes I wonder,
if you are my creation.
Facts are facts,
you did this on your own,
I used to put you so high up,
in a ginormous throne.
But now you are dirt,
beneath my feet,
you turned into a monster,
that I have been dreading to meet.
You make no sence,
and its all from those needle prints.
You messed up bad this time,
one of the hearts you crushed,
was mine.
I'm no longer yours,
nor will i ever be,
I ask the lord above,
why did this have to be me/
I'm not coming back to you,
not even if I'm made.
I will not tolerate,
the monster you have became.
I could choose the easy way,
and be just like you,
you not who you used to be,
the loving mother i once knew.
Your someone different,
like some drugy stranger.
You've changed so much,
in each and every angle.
Whats your next move,
I need to find out,
the nasty people your dealing with,
could easily take me out.
You don't care,
about anything in sight,
and the horrible reason why,
is because your as high as a kite.
Who knows whats to come tomorrow,
you could be dead in a ditch.
People would mumble,
its just that druggy.
Thats how you are known,
its from the careless actions you have shown.
You lay on your back high,
to get some cash to buy.
Somehow you still have a place,
that is here in my heart,
you better change quick,
because its getting dark.
Your just some white girl,
stuck in the drug sene,
and according to everyone,
your a dirty little feen.
I'm not going to be like you,
I say this everyday,
the same time i wish,
that this pain will go away.
You sold yourself for money,
do you relize,
that none of this is funny.
You've lost me forever,
unless you will change,
to me your loss,
is my own gain.
Your losing your family,
yourself as well,
all you seem to be able to do,
is look back and dwell.
I don't know why you can't change,
but as for me,
I'm turning the page.
my life is going to go on,
and I will live it strong.
You are to blame,
for living your life in shame.
But we are all done,
of playing your drug addict games.
We don't know what to expect,
or of whats to come next,
but I'm starting out new,
so I bid you adu.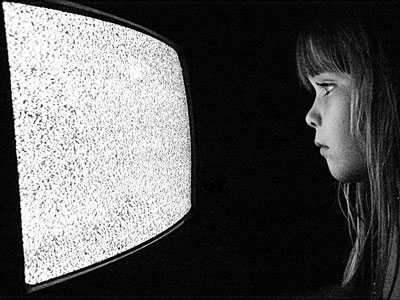 © Candice B., North Port, FL