THE UNPAID LOVE
January 13, 2010
Her sunken eyes seeing through me with that penetrating look,
Once which were lively enough to rekindle in everyone the joy of childhood.
who used to tell me stories ,
one small incident has ended all her glory.
The face which was jewelled with an elegant smile for everyone to share,
has transformed into an expression of fear and wrinkles running everywhere.
Friends ,foe even passerby her hands gave blessings,to me with her hands she was feeding
now, to pick up her own loaf her hands are quivering.
Enjoying the colors of life,
she is now clad in only white .
Sitting in one corner of the room her lips are sealed,
past memories in her heart are concealed.
once bursting int laughter at my so called jokes,
now doesn't even talk to folks.
When i told her the stories she used to tell,
just one tear from her eye and that said it all.
o!!!! yes the real you is there inside,
I need to find it's just fearing from the world outside.
i don't care if the chore is tough,
you are my diamond in the rough.
i cannot repay whatever you did for me,
but i surely can try,beside you always to be.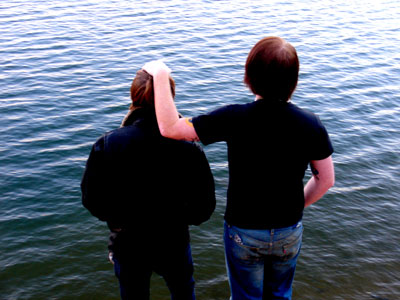 © Michelle B., Blairsville, GA