As I Breathe
January 12, 2010
As I breathe

As I breathe in and out I wonder
How many people die in a day?
Do they die in there sleep?
Or do they die painfully?
I don't want to die.
But as I lay here in my own blood I think to myself,
what is the right age to die?
Four?
Fifteen?
Sixty-five?
Is there ever a right age?
I might become one of the many that die today.
As I here the sirens coming to try to save me,
my mind fills with spaces of light.
"She's lost a lot of blood"
I am drifting now,
Between here and the beyond.
My eyes slowly close.
"Stay with me sweet-heart".
My sole is drifting.
And as I breathe my last breathes I hear them say
"Were losing her"
And their right,
they are losing me.
And it's for the best.
I say goodbye with my last breath.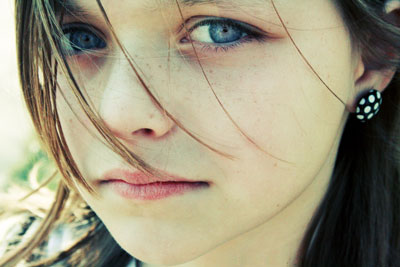 © Felicia R., Arlington Heights, IL