Talk, Reap, Sow
January 21, 2010
Under the shade of cool reality,
Where there was some talk of you and me,
I could not bring in myself to see,
The disadvantages of honesty.


I had thought should I speak so openly,
Of my feelings showing hopefully,
Upon your face I could find to be,
A smile there of the greatest ecstasy.


But when I looked upon your face to show,
The expression I had wanted, though,
Your warm eyes were cold as ice, as snow,
The coldest look I could yet hope to know.


And in a heated voice more friend than foe,
With the harshest words you could bestow,
I heard you speak with anger, sorrow,
I heard that you had loved me long ago.


And if I could have really loved you so,
I would have told you as well, also,
So funny that I should just now go,
And say it when feelings long since flow.


I had never thought that I could owe,
To you to be cold, be bitter, low,
And there you left me -- in silence, woe,
To see that I would reap what I did sow.


Under the shade of late honesty,
There could be no talk of you, of me,
You did not have the ability,
To be willing for an apology.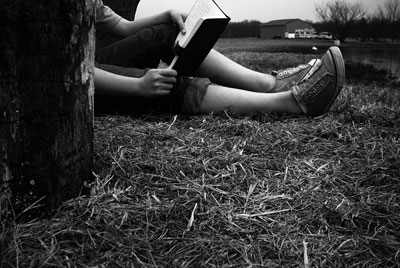 © Kristen D., Kenton, DE