Left Eye Blind
January 16, 2010
Two eyes,
two feelings.
You lied...
She's finally healing.
On the right
is where storms create.
It's less of my sight
because it is hate.
On the left
there is no hate because of
the storms that are set
and the fact that its love.
Right now, I look at you with one eye.
The one that helps me unwind...
Because right now my sight
is left eye blind.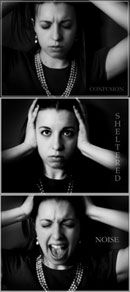 © Michelle B., Blairsville, GA