His Eyes
January 20, 2010
Smiles Fade inti the night.
looks received with last goodbyes.
He walks away fades outta sight.
I'm wishing I was looking into his eyes.

I didn't want this night to end.
the things he said runnint in my mind.
Impatiently waiting to see him again.
he's perfect to me one of a kind.

Outside the moon was shining so bright it lit the sky.
The stars perfectly hung in the night.
But i was looking at the moon reflecting in his eyes.
This to me was a beautiful sight.

In his eyes i could stay forever.
It would be my very own paradise.
To be able to escape away, what would be better.
So for now i'll just drift away into his eyes.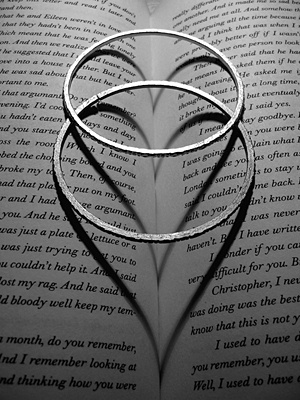 © Julia K., Old Tappan, NJ