Materialists.
January 19, 2010
Society is being enveloped into a materialistic hurricane.
Parent units, television stars, and main stream musicians are to blame.
With winds at high speed,
The materialistic ideals are bound to succeed
In the war for intelligence, simplicity, and advancement.
Society will continue to evolve once all of the airborne have hit the pavement.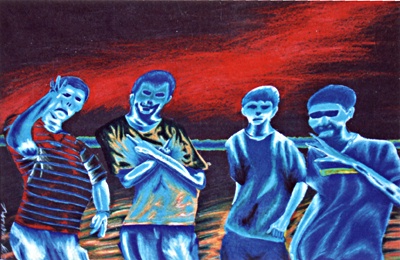 © Troy W., Kannapolis, NC