Game Time
January 14, 2010
The day had arrived and I was ready for the game,
my team would win and claim their fame.
I took my seat in the stands and was ready to cheer,
the skies bright blue and very clear.

The hollering fans roared like thunder,
louder than twenty bands in that dome we were under.
The cold chill nipped at my toes with a little bite,
the team ran onto the field and was ready to put up a fight.

The first half started and the team was ready,
Brady's hand was good and steady.
The pass to Welker was no strain,
until he was lying in a great deal of pain.

He was escorted to the bench and the tears began to fall,
I hoped his injury was immensely small.
The game must go on while we await the news,
my team was not going to lose.

The game clock ticked away and it didn't look good,
my team was down despite their efforts to play as hard as they could.
Welker was a great wide receiver and carried the team,
without him on the field they had a low self-esteem.

Each pass and tackle was a paused moment in time,
in a game that was supposed to be sublime.
The clock ran out and it was done,
my team had lost and the fans were stunned.

Our record changed but the playoffs were next week,
my team had to shake it off and turn the other cheek.
The news was heard and Welker was out for the season,
maybe some things just happen for a reason.

The New England Patriots played their best,
they have great players and are truly blessed.
One of the greatest teams to ever grace a field,
I loved them so much, my lips can't stay sealed.

They were going to use all they had to win,
get past the bruises and raise their chins.
One of America's greatest NFL teams,
was going to fulfill one of their lifelong dreams.
A rough season with injuries and little mistakes,
a championship game and Super Bowl title were at stake.
My team is great and one thing is for sure,
I will be their biggest fan now and in the future.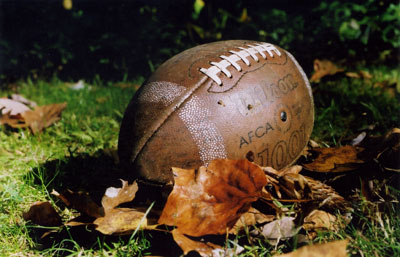 © Michael L., Bethesda, MD