Where Did Everybody Go?
MAG
(Remembering 9/11)

Blue hangs a blanket behind still trees.
A piece of paper flutters through an empty parking lot.
Halls echo the sound of an air conditioner,
the humming of dim fluorescent lights, nothing else.
Screeching tires, the flash of tail lights
have vanished from the streets,
the smell of salty French fries and greasy hamburgers
gone astray from the local McDonald's.
The swing set's abandoned. The bright red ball
that would always bounce into my yard
doesn't.
Where did everybody go?
Cell phone chatter: Don't worry.
A lawn mower.
An argument between a brother and a sister.
The slamming of screen doors.
Cold sidewalks reflecting the neon blue flicker
of TV sets.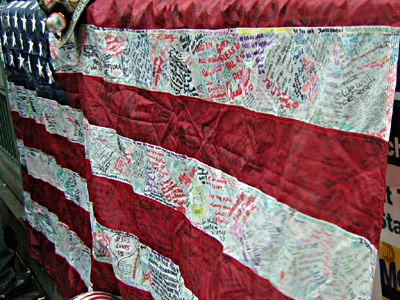 © Brittan S., Chino, CA