Forever and Always
January 17, 2010
When i look in your eyes
i know that i care for you
and the look that you give me
says you feel it too.

Your hand is warm
and fits perfectly in mine
its like the missing puzzle peice
that i was meant to find.

When your lips touch mine
i get this amazing feeling
and i kno wdeep down inside
its my hear that your stealing.

You make me laugh and cry
and smile and frown
most of all you make me feel safe
i know you'll never let me down.

I may not know a lot of things
but there is one thing i do
i am tottaly and completely
in love with you.

Our love is like a promise
i know i can keep
my love for you is pure
passionate and deep.

This treasure of love
i cherish within my soul
how much i love you
you will never really know.

You bring joy to my heart
i've never felt before
with each touch of your hand
i love you more and more.

So the seven words i say
are oh so true
Forever and Always
i will love you.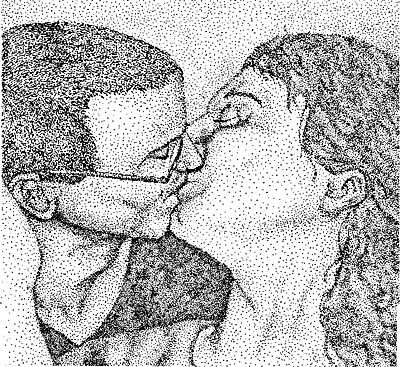 © Amanda H., Rogers, MN