bubble
January 2, 2010
i can feel the pounding and drilling outside of my safe bubble.
the screams and laughter are densely muffled becuase of the thick covering.
i feel the hands pointing at me and telling me to stay right where i am.
i feel my heart slowly break as i watch my best friend get ditracted by the lights, fun, people, sights, and sounds.
i'll see her again when my world opens up.
until then i can only watch as the play and have fun.
i lay back with pencial and paper, i begin to draw what i can see.
anything i'm doing is simply old and not interesting.
my social skills grow weak as my voice losses value.
my soul is drivin insane by closed doors.
all these words look too used and yet sound too new.
i've seen all this over and over in the books that lye at my feet.
i begin to doubt i'll hear any of these words clearly.
i've never figured out who i am or who i want to be.
i can do so much and yet i can do nothing.
i can draw freedom.
but i'll never know how to spell it, touch it, or live it.
i sit back and watch...again and again.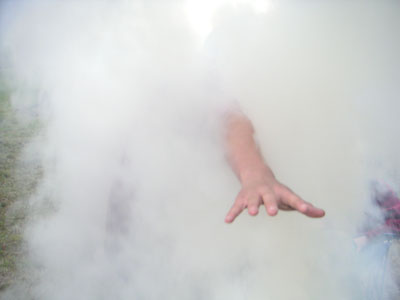 © Garrett M., Port Angeles, WA