Reality Check
January 2, 2010
If you look in my eyes...
you see my true emotions
you see my determination
you see my defenses
You see me.

If you look in my past...
you see my pain
you see my regrets
you see my trials
You see what made me.

If you look in my heart...
you see my scars
you see my love
you see my losses
You see the results.

If you could really see me...
you'd see beauty beneath the rough
you'd see strength beneath the pain
you'd see a light beneath the dark
You'd see my reality.

So if you really want me...
Stop looking at my body
Get ready for a fight
Be ready to just hold me
Because I'm not perfect
And I don't try to be.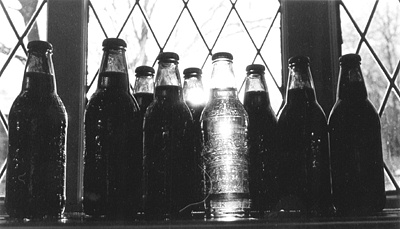 © Steve S., Marblehead, MA