Eyes to See
January 1, 2010
Remembering the event of past,
Resignation sat in, but it would not last.
My ten-year-old frame shook with emotion,
As my love of her was laden with devotion.
For she was my mentor, my friend, my Gram.

The ring ring of the phone, was the signal most dreaded.
The one I loved was gone, I realized, so dejected
In my heart, in my soul, I knew what was true.
My reaction then was so common to do.
Audible was the sign of my pain,
Through gasping sobs that did not wane.

I needed to get away--
Away from the assurances that it was okay.
Out from under the concerned eyes' gaze.
I was unable to accept the truth, trapped, in a daze.
Nothing was okay.
How could it be, now that she had passed away?

Gram, my mentor, my friend.
Why did such a life have to end?
How to deal with this grief, I did not know.
My heartstrings contorted as the string of a bow.
As I grieved I turned to the One, The Comforter.

Instead of a plea for peace, anger flared and raged,
But it did not yield the results I craved.
The peace to know that she did not in graveyard lay
Could not, would not, come, until I didst delay.
For anger at Him would peace drive asunder.
The blanket of love sought for I was not under.

From the dark cold pit I cried out to my Lord.
To explain the death of the one I adored.
The why's and the how's plagued me with grief,
But the Lord above provided my relief.

Now I can cope with the emotions naught understood.
Realizing, in His strength, I could.
The peace ebbed and flowed into my soul.
Ahead I saw the light, my goal.
A beacon calling, beckoning me.
Thanks be to the God that gave me eyes to see.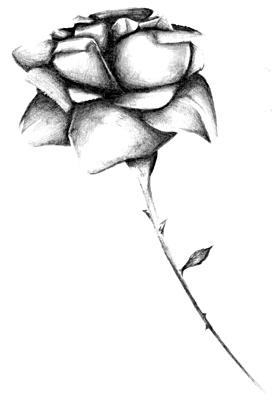 © Yisrawayl G., Philadelphia, PA