Fantasy
January 9, 2010
Wish I lived the fantasy,
Of a little child.
Imagination, thoughts, and words,
Running around wild.

Never have to care,
What people think or say,
Dreaming of a life,
Of eating ice cream all day.

Living in my own world,
Believing in what I please,
Playing tag and hide and seek,
And running through the trees.

Watching Disney movies,
Saying "Mickey's my best friend!"
Getting boo boo's on my arm,
That only mommy's kisses mend.

Finding pennies on the street,
Daddy says, "It's good luck."
Giggling when I fall down,
In all the mud and yuck.

Uncle tells me stories,
Of monsters under my bed.
Auntie takes the vacuum,
And makes them all be dead.

Grandma always spoils me,
With lots of dollies and toys,
Then daddy gets mad,
Cuz I make too much noise.

Crying my head off,
Just for love and affection.
Putting bows in my hair,
Mommy fixes them for perfection.

Dressing up like Cinderella,
Daddy says I'm his princess!
Throwing everything everywhere,
The play room's a big mess.

Now I sit here wishing,
I was a child again.
Dreaming of how things used to be,
Wanna go back, but how and when?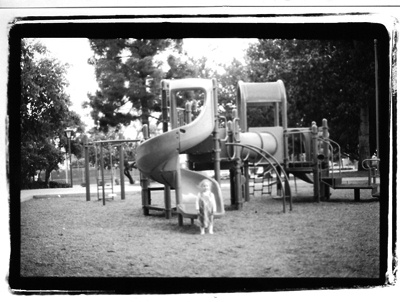 © Rebecca W., W. Hollywood, CA