Perfect Role
January 8, 2010
Everyone thinks I'm at the top of the world
Not so
I'm an actor.
Full of rehearsed scenes and practiced movements.
Sure I can be spontaneous, adding my own touch to an act
But I feel I can't remove this costume
It's weighing me down and becoming part of me.
I am becoming more & more like the character I am playing
But I play multiple characters
Who am I?
Am I a mixture of fictitious people?
Do I even have an original personality?
This stage make-up is covering my true beauty
And all these props seem so real.
I guess I have heard so many songs, read so many books,
Seen so many plays and movies
I seem to think my life should be a Broadway musical
But I keep changing the main character
The audience is getting confused.
How to end this episode of my life?
Should I conclude with a dramatic cliffhanger,
A humbling lesson for all ages,
A romantic happily ever after
Or a perfectly normal day?
What will attract more spectators?
What will make the actors keep performing?
Should I just forget everyone and tell it how it is?
Not care who's watching or listening
And just make up my own character
Someone who is very similar to myself
Who has a knack for putting herself in other people's shoes
A girl who might be just like you,
An amateur actor searching for the perfect role.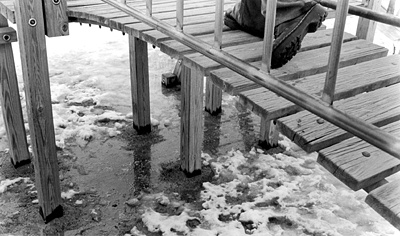 © Rebecca S., Marblehead, MA