Winter Day
January 6, 2010
Soft white puffs fall to the ground,
Touching the Earth, not making a sound.
I look out the window at the falling snow,
While it comes down, silent and slow.
When the sun hits the snow exactly right,
It paints the ground other colors to go along with the white.
I fill up with awe while lots of colors can show,
To go and to make the ground glow.
I run outside to play,
Grabbing my coat along the way.
I'm ready for fun,
Knowing that it has just begun.
My sister will soon join me,
Both of us filled with glee.
We'll get on the purple sled,
When we get bored, we make snow angels instead.
When I get cold and wet,
I got inside and get warm and set.
I'll get some warm tea- which will make me glad,
And I'll think about the fun day I just had.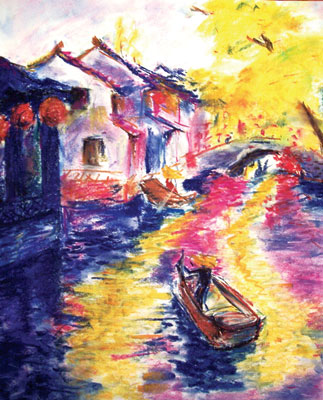 © Xiao H., Naperville, IL