Wake.
January 6, 2010
I open my eyes,
everything is blurry,
"what just happened?"
my voice is slurring,

I hear a noise,
a dull beeping,
a haze covers my eyes,
am I sleeping?

I hear the door,
open then close,
I hear voices,
I see a rose.

A bunch is on the table,
I see cards as well,
I see my mother standing there,
she is crying like hell.

I want to tell her Im awake,
she cant seem to hear,
I want to tell her I'm safe,
I'm fine. I'm here.

She stares at the monitor,
where there is a long thin line,
she cries even harder,
I now see why.

I see myself,
lying on the bed,
realisation hits me hard,
I must be dead.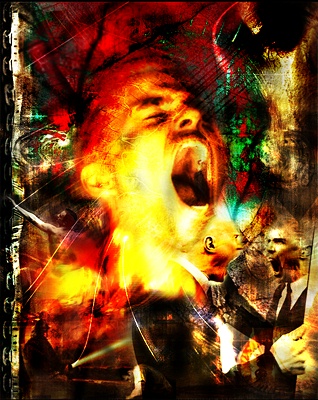 © Mark P., Woodside, NY