A Visit From Above
December 26, 2009
Ahh yes, he has enter,
We pull a golden seat for our heavenly father.
Psalms filed with greeting escape from our mortal lips.
Watching down from his golden royal chair,
We became one to express thy love.
Turning our right hand into a fist,
We pound our chest again, again, again.
Looking to our left, then to our right,
Finally God!
In harmony we chant while holding hands
"Love thy nieghbor as thy self."
Stretching his head closer to our face,
He blows a question before our eyes...
"Explain to me, my children, how do you all show love amoung each other?"
A river of responses fill the crowded room.
He nods with approval.
Uprising from his seat, He speaks
"You all are correct but you forgot the main point. Love shall not be shared with just friends and family, but with all your sisters and brothers in the world. Love your enemies stronger, for they will witness true love and will pass the love instead of hatred."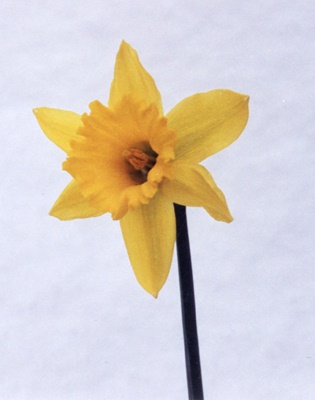 © Kaitlyn H., Ludlow, VT