The River of Change
December 19, 2009
Just as the river is so nice and clear,
There is a little girl who lives without a fear.
She isn't very tall, and the river isn't deep.
Her eyes widen as she sees a frog that catches a fly and leaps.

As she scurries along the river bank, she notices something strange.
The river is a bit murky and the water level has changed.
The girl's brow wrinkles as she tries to think things through,
Her hair is longer, she is taller, and her face looks different too.
She is facing new challenges each and every day,
And she is not as timid as she once was to everyone's dismay.

She shrugs her shoulders and continues walking along,
She stops once again, but this time to listen to nature's song.
The girl's smile is wider and she has a bright gleam in her eye,
She is friendly and kind, not at all shy.

The day is coming to an end and the sun is no longer in sight,
She takes one last look at the river and sees the moon shinning bright.
The girl will change even more in the years to come,
And even the river will be altered some.
Her journey in life is just like the river's pathway,
Sometimes it is rough with a lot of confusing twists and turns, but somehow it will turn out okay.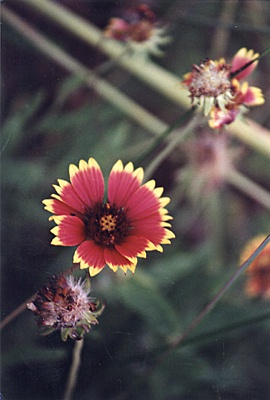 © Brian G., Phoenix, AZ