4 A.M.
December 30, 2009
it's 4 am and i can't sleep
the only time i have to creep
a tired pencil cross the sheet
of paper on the floor.

there is one thousand forty six
swirling lines and straight black sticks
staining words and pictures on
the white, and so much more.

heavy lids and aching head
won't tempt me into soft gray bed,
though colors all be tinted red.
at night ignore the music's words,
instead I face with ink pen swords
a story's twisting, binding cords.
at night I let my mind's wings fly,
deaf to seductive lullaby,
and cross a blue-black flying sky.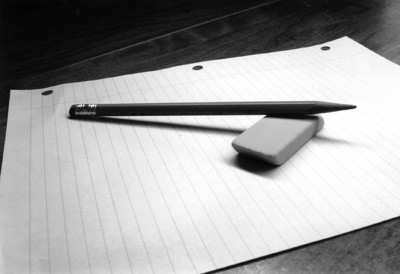 © Michael H., Mildford, CT