Recipe For My Life
November 10, 2009
To make my life,
You'll need some things-
One heart, one knife,
And a pair of wings.

Some paper, a pen,
A look from my eyes-
You'll know where I've been,
You'll know all my lies.

Now, take all of this
And put it together.
Add a little bliss
And a raven's feather.

Now it's time to make the mold:
Make it round or square.
Make sure that the metal's cold
In order to keep me there.

Pour in the ingredients
And make the edges clean.
Garnish with obedience
And sprinkle on some mean.

Bring me down to Hell to cook-
Leave me there all day and night.
Don't give me a second look
Or you'll see my soul in fright.

When you think that I am done
Come, deliver me from Hell.
Bring me up to see the Sun
And tell me: "All is well".

You know how to make my life
From all of those sad things.
So do no take that horrid knife
And try to clip my wings.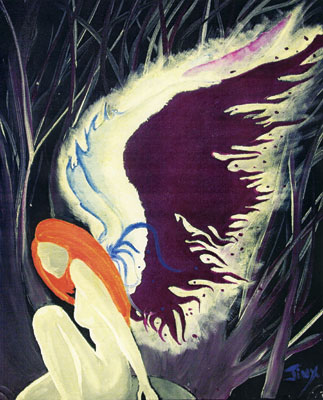 © Megan B., Youngstown, OH