Memories of my guardian angel
December 14, 2009
A heartwarming smile on her face when she'd see the ones she loved the most was like the excitement of seeing the sun set beyond an oceans view.
The smell of her delicious spaghetti and meatball dinners that would leave you taste buds begging for more until everything has vanished off your plate.
A laugh of a caring and given women was like hearing the singing birds on an early sunny morning.
The shock of a fall that will change a family's life forever was like finding out that someone you love has cancer and only a few weeks to live.
The sight of a helpless person lying their and knowing that theirs nothing you can do was like watching a poor animal start to slowly die as it gets put to sleep.
A heart warming smile…..
The smell….
A laugh….
The shock…..
The sight….
The tears are all coming to and end as the ones she loved stood by her and prayed for her to go to the one place she disserved to go to the most.
HEAVEN
The heart warming smile has turned into a sigh.
The smell has turned into a wanting sent.
A laugh has turned into a nightmare that will soon be forgotten.
The sight has turned into a memory that won't be forgotten.
The tears have all dried out and disappeared and there for more tears shale fall upon the faces of this family when they start to remember the heart warming smile, the smell and the laugh of our loving and caring guardian angel.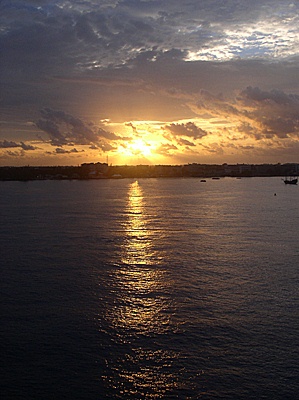 © Rebecca Y., Los Angeles, CA