The Lies That Fill My Soul
December 11, 2009
*Have you seen her hair?*
I hide behind the red
So you wont see
The tears I shed.

*She's dating a girl.*
I can't show the true me
For the fear
Of what others might see.

*What's with all the black?*
It's the only shade
That has nothing.
It wont shine or fade.

*Oh my gosh, she's fat.*
I'm always in looking out
I can't be heard
Even if I shout.

*I know, right! She's a freak.*
Just another day
Gone by
With nothing left to say.

*She's so ugly.*
Stop looking at me!

*Why does she show her face?*
That's not who I want to be.

*What a disgrace.*
I want to be known

*She's so weird.*
For the person shown

*I hear she smokes.*
Not the one

*No one even likes her.*
I have become

*Why doesn't she just disappear*
Through your eyes

*Everything would be better without her.*
And the distorted lies.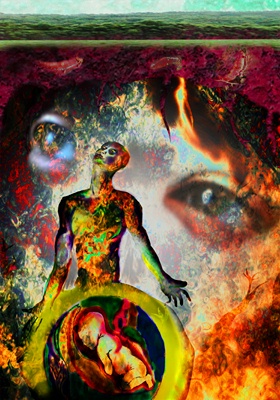 © Tom M., Philadelphia, PA