A World Without Words
December 17, 2009
No words from your mouth, no sounds from your tongue,
all these unspoken words that we live among.
The sounds of laughter, the misery in your cries
are never heard from your lips, but from your dancing eyes.
Your eyes form syllables, your face coming alive,
emotions created from each expression that you carefully contrive.
A twitch of the mouth, a blink of an eye
can show anything from sadness to confusion to a silent sigh.
This echoless language is an international one,
helping the world work and communicate better with everyone...
a solitude people, a single hope dwelling underneath our burning sun.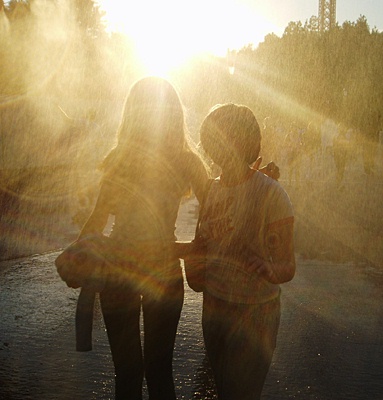 © Rebecca Y., Los Angeles, CA