Where Were You?
December 9, 2009
Where were you last night?
I didn't know what to do.
I wondered whom to turn to.
Putting all my blame on you.
You said you'd always be there,
You said you'd have my back.
But there I was, alone and cold,
All light transformed to black.

Where were you last month?
I haven't seen you in so long.
I put every ounce of faith in you,
But now that feels so wrong.
Who now will wipe the tears I shed?
Or hold my trembling hand?
Who now will help me on my feet,
When I lack the strength to stand?

Where were you last year?
I struggle to remember your face,
Your steady place of refuge
Is now an empty space.
You'll never erase the hurt I feel,
Or the everlasting scars.
My trust and you devotion gone,
This love, no longer ours.

How could you at a time like this?
A time when I needed you most.
Exile me to this island of misery,
As I wander down the coast.
Not a single soul to turn to,
Just salty waves and sand.
Roaming on for miles and miles.
As I struggle to understand.


I'd give anything to erase the past,
Of any moment that includes you.
Everything from your voice and smile,
To your laugh and your shampoo.
I know it's not that easy,
But I guess I'll have to try.
So no longer will I blame myself,
No longer will I cry.

Now I finally have my freedom,
I finally have a life.
Here I stand with broken chains,
No longer in a strife.
Farewell to you forever,
No longer do I care,
Where you were throughout my life,
The grief I need not bear.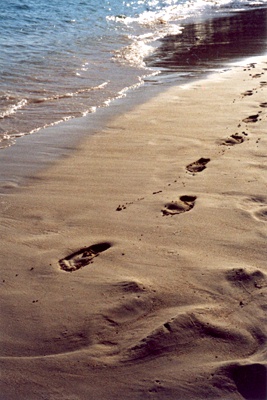 © Ashley B., Potomac, MD