Trying, Slowly
December 1, 2009
Freezing cold liquid
Filling what keeps me alive.
The absence of light surrounds me.
When it disappeared,
It would seem that the all the warmth in the world went with it.
Trying to breathe does not work here.
Trying to breathe makes the soft liquid colder, more harsh.
Trying to breathe makes the warmth of the light disappear.
Slowly, what hosted my soul becomes numb.
Slowly, bubbles full of what came from what screams, dont rise to the surface anymore.
Slowly, the existance of what was me, disappears to.
Slowly, the sun will rise and set again with one less life to watch it's wonder.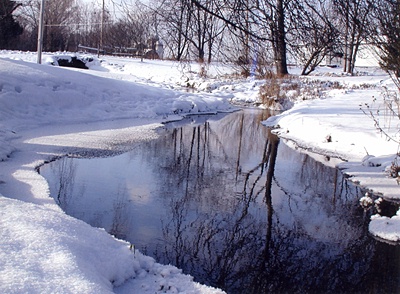 © Alex B., Rome, NY