Why'd everything change?
December 1, 2009
Everything changed
with the blink of an eye,
and I'm still trying to figure out why.
If you were to notice me,
you'd see I'm crying
because I'm dying.
You don't care you have that girl,
but this all makes me wanna hurl.
Your killing me deep inside
as I turn around with sigh.
I asked you not to let me fall,
as you promised me, it all.
My head is down with a frown,
as you began to turn around.
I can't believe you can say good-bye.
Do you really want me to cry?
I really seriously fell,
could you not tell?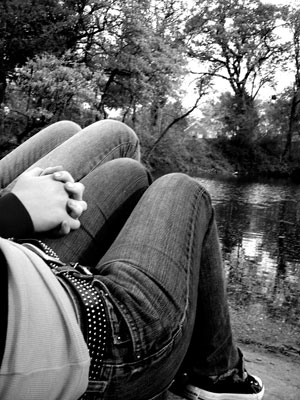 © Lauren R., Edmond, OK