Day Dreaming
November 26, 2009
I close my eyes as the daydreaming begins, holding me close to your chest whispering in my ear " I Love You" smiling so big as I say it back,

As u touch my lips I blush, as u hold me, my heart beats out of my chest or it seems like it, my head on your chest hearing your heart beat smiling more and more on every beat, you kiss me again with your hands are on my hips and my arms around your head,

....

In a flash we start to dance looking in your eyes I smile more, dancing looking into each others eyes as we are together at last.

....

Gliding across the dance floor, my eyes so bright and blue I kiss your cheek with no worries at all as u continue to smile, I kiss your lips softly and gently as a tear rolls down my cheek as the happiness grows more I touch your cheek softly with a twinkle in my eyes.

....

I open my eyes and smile and see you they're standing in front of me smiling you take my hand and hold me tight as u whisper in my ear "Ill never let u go"

....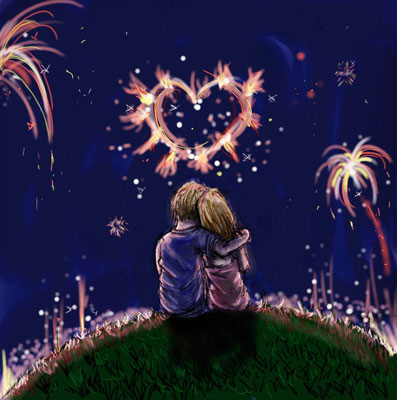 © Carissa G., Aberdeen, WA