Across Maroon Boulevard
November 23, 2009
Stop.
Let the blood drop.

Oxygenated,
It will leave you faded.

Where it will land,
Is where your mind stands.

The cut will never cede,
You will forever bleed.

So let your mind release,
Be left in peace.

You think the blood isn't wrong,
but you mustn't stay so long!

For you'll be found upon the floor,
An ever-present bore.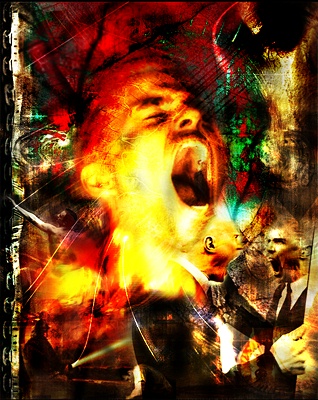 © Mark P. Woodside, NY