A summers mistake
November 29, 2009
do you know that every time i look at you a tear comes to my eye because i think of everything we were and could have been. my heart beats with anguish at the sound of your voice and your smile is a dagger in my heart, because that's just another thing i cant call mine.

The wind through my hair is a harsh reminder that your touch will never be upon my skin again your lips never to be pressed against mine.

never again i tell myself, never again. then i gaze into your baby blue eyes and everything changes because i become hypnotized and lost in everything i wish i could be for you.

i know you didn't love me i was just company to your misery, but now i realize that this could never be because you go by what you see. never again will i fall into this trap. so honestly i should thank you, because you taught me a lesson i might not have learned; love is not a necessity.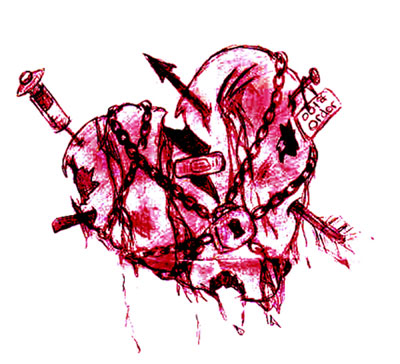 © Asia B., Hudson, MA