He's Gone
November 18, 2009
Gone.
But I can't let you go
Somehow in my mind
You are still mine.
I'm like a selfish 3 year old.

Long.
'Cause it was over so long ago.
Feels like yesterday that I was yours forever
to have and to hold
I'm always going down that road.

Song
'Cause I can hear the soundtrack
of our memories.
I can still hear your heart thump.
It's a mystery..
Cause your not hear with me
But I'm listening to our music
I'm constantly reminiscing.

Alone.
That you'll never be
Where you are my heart will follow
If you need a shoulder
mine is yours to borrow.

Unknown
'Cause you defined me
from acquaintances to best friends
from lovers to strangers.
I am nobody.
now that your
Gone.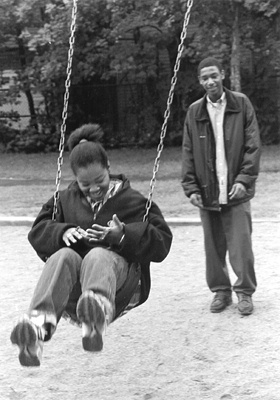 © Yaniris M., Boston, MA