I-N-G
November 18, 2009
Stabbing all the pain hidden inside of me.
Trying to find out who I really can be.
Calling all my help cause I can't be alone.
Pray that I wont ever be left on my own.
Wiping away my tears as they fall fast.
Forgetting all the hurt you caused in my past.

Dying the strands that changed my face.
Killing all those that made me be replaced.
Drowning all my fears in oceans of tears.
Blocking all the words that she still hears.
Hiding my past from the ones that are dead.
Finding out who can trust what was said.

Placing my broken life in your hands to hold.
Hoping you won't leave me alone in the cold.
Dreaming of the day when you come back.
Skipping along life's ever so long track.
Laughing at the words that I use to say.
Dancing along with the words we still pray.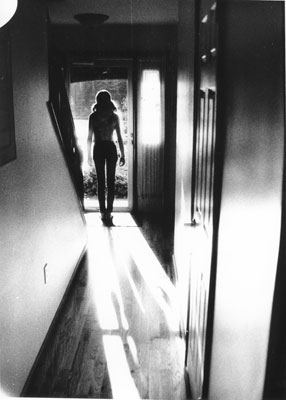 © Mike V., Morgantown, PA