Hidden Truth
November 18, 2009
Popular from the start
she has it down to a certain art.
All the right clothes and accessories
She always looks perfect, or so it seems.

Friends with everyone
and all the boys stare
onlookers wish they could be that fair.

Shes always smiling, never sad
The outside of her never looks bad.

Til she goes home and takes off the mask
nobody knows how hard a task
it is to be miss popular
easily loved, yet always unsure.

The tears from the night before
will dry on her cheeks as the morning is born

Always surrounded by friends at school
Going home, it's just cruel.
Loneliness and self-hate set in
And then the rest of the misery will begin.

Popularity is not so nice
It's hard and is often as cold as ice.
Don't mistake her happy face
As somewhere you want to find a resting place.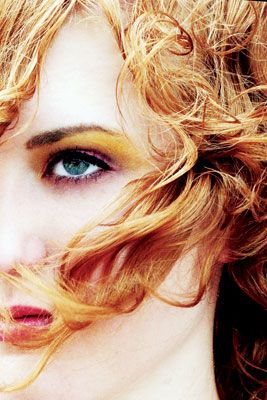 © Rebecca B., Marietta, GA