A needle & thread
November 23, 2009
You close your heart from this world.
The place where there is lying and crying, screaming and fighting.
You're hiding yourself from them,
hoping they won't seek you.

You're tired of feeling.
One moment the thumping coming from your chest is at a steady pace,
building up hope,
tightly binding each strand together,
then someone reversed the pattern,
tangling the thread into a mass of knots.

So you stitch it closed,
never letting anyone in.
You tie the knot at the end,
leaving no slack for anyone to unravel it,
to hurt you again.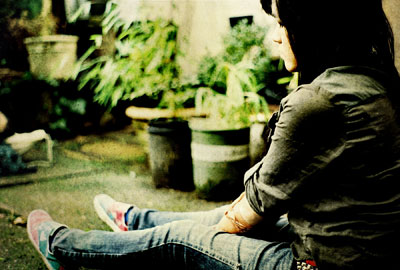 © Hailey J., Lake Oswego, OR