Blank
November 13, 2009
I hear a train coming
My mind goes blank,
I don't know what to do
It's getting louder…
The suspense is building in my stomach
I can't stay calm any longer,
I start screaming and running for my life.
I can taste the sweat drip down my face.
I turn and see the train coming
Around the corner.
I feel my heart beat faster…
And faster…
I can smell the coal burning,
It stings my nose as it gets stronger.
I feel the tracks start to rumble
Beneath my feet.
As it rushes past me,
My hair blows with the wind.
My ear drums what to explode,
The horn was is loud.
A huge sigh of relief escapes past my lips,
I feel safe now.
It's over.
I am still shaking with fear and shock.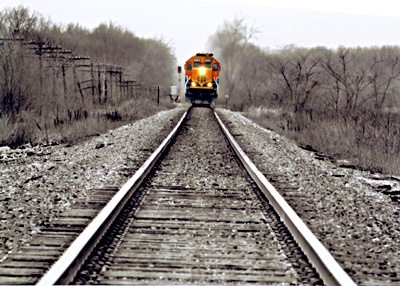 © Matt D., St Peters, MO