Cautions Not Heeded
November 12, 2009
In the absence of all hatred,
A feeling stronger than passion itself,
Lust isn't the key component,
Yet it seems to start it all.

Her heart is broken,
Her soul ripped apart,
Damaged beyond repair.

A starnger,
Unknown but interesting,
Appealing and intimidating at the same time.

Shy and anxious all at once,
But determined all the same,
Scared as she is,
Willing to take the risk.

All signs read caution,
They all say turn back,
But the more and more she sees them,
The more determined she is to move forward.

Trust,
Such a beautiful word,
It goes hand in hand with love,
No matter what the signs say she trusts this path,
Willing to sacrifice it all,
Just to move forward.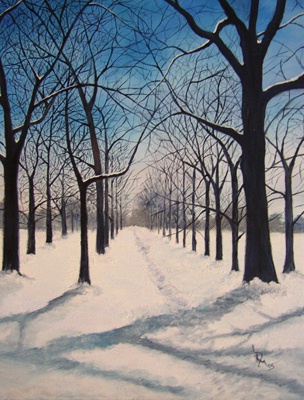 © Lauren M., Scotch Plains, NJ