Darkness
November 12, 2009
There is something deep inside me,

something dark within.

The men all see it clearly.

I'm just a toy to them.



The men, they will hurt me.

The women will have their part

because something deep inside

is saying "come and break my heart!"





My own sister, she betrayed me.

My brother made me dirt

all because something in me

says "I'm ok to hurt."





My father, he will use me.

My mom will turn her back.

There must be something wrong

with me. that's why I was attacked!





I'm searching through the darkness,

trying hard to find

the thing they see so clearly

like a flashing neon sign.





I'm searching hard within me

but there is nothing there to say

"Hey people, look at me.

I'm the perfect prey!"





My head begins to spin

and I fall down to my knees.

It's nothing deep within me.

It's only me they see!




So, what is it about me

that makes them want to say

"It's time to start the hunting

and she will be my prey!"





After many days of searching,

after many endless tears

I'm still no closer to finding

the answer to my fears.





So I lay here in the darkness

as the hours tick away.

I feel completely helpless

I cannot even pray!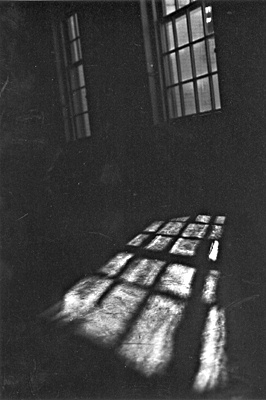 © Mary A., Fullerton, CA