Lonely
November 11, 2009
So lonely
Nobody cares
I thought I had friends
But they don't care
Backstabbing
Two-faced
People that don't care about anyone else

You think you know who they are
Then they all disapear
You feel like a fool
You started the year
with all the friends in the world
But then they all leave
For al the reasons in the world
For wrong people to
Different places to
Just forgeting you

Get home and
Hope they didn't forget
And call to reasure
Ask yourself
What's wrong with me?
And what did i do
to lose all my so called friends?

Felling like
Everything loved is lost
But in the end
All that matters is
you
yourself.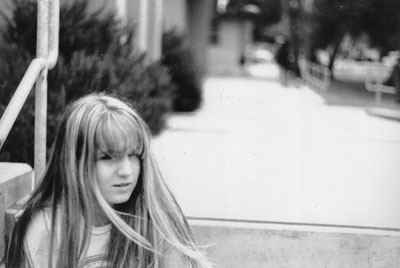 © Alyssa R., Pacific Grove, CA