Sneaking out of the Castle - G.O.
October 30, 2009
The cold emitted off the stone floor.
I tied my boots on my feet.
Packing everything I wanted I opened the door of my room.
It was a wonder why no one bothered to lock it after the show I put on every day.
This time I would make it.
They wouldn't expect it this time.
I crouched behind a suit of armor.
The sound of glass shattering and someone screaming echoed off the walls.
Two guards rushed passed me and turned down another hallway.
Why were there always two guards?
It's a stupid way to do things.
If something happens, you want someone to check it out.
But someone has to stay at their post.
You can't have them by their selves.
It's just as bad as having 5 girls to fend off a bunch of thief's.
I crept down the hallway in the opposite direction of the guards.
My plan had worked.
Soon I was outside the building.
Walking through the courtyard.
Then into the town that was dead and dark.
I made it to the draw bridge.
But wait, there's a shadow!
A girl about my age with a cloth covering her hair, nose and mouth.
Her eyes glittered a pale green in the moonlight.
She spotted me and froze in her tracks.
Then her eyes smiled.
She winked at me, jumped on a horse and rode across the drawbridge.
The horse whinnied.
A light turned on in one of the houses.
Oh no, where to hide.
I duck behind two barrels of flour.
Then I hear me, the prince, has been kidnapped.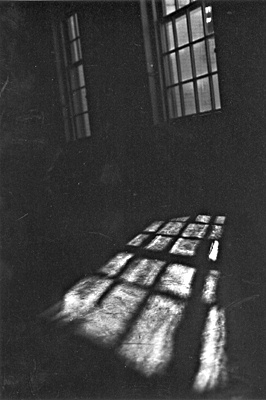 © Mary A., Fullerton, CA