Light
October 31, 2009
I never thought I could;
I never believed I would;
I wasn't sure if I should;
But now I feel the happiness in my life.

Going up and down;
Spinning around and around.
Happiness can be found.
Life can bring you down or lift you up.

Now I understand others' happiness, too.
The Bible must be true,
Because I am feeling not-so-blue;
I am letting go of anger and there is no more strife.

Before, I was cynical,
A pessimistic girl.
Now life seems like an exciting whirl.
My cup is not half empty, but half full.

The sun is shining.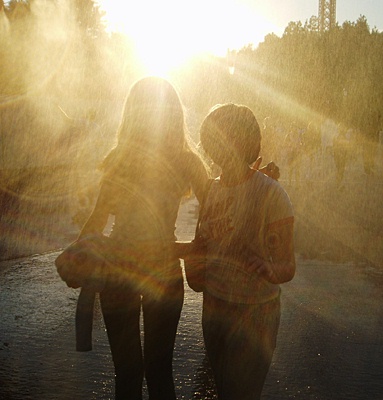 © Rebecca Y., Los Angeles, CA