The Life of a Piece of Paper
October 29, 2009
The Life of a Piece of Paper

The life of a piece of paper is very hard.
People can be very rude
and they have no respect.
I sit in a dark notebook or folder all alone.
But sometimes I get suffocated
by the other pieces of paper.
Some people a very rough when they write on me.
They press hard,
make tough erase marks
and I don't appreciate it!
Other times if they don't like what they wrote,
they throw me in the garbage.
It's totally disgusting!
Some people like to play games with me.
They fold me into a little triangle type thing
that humans call "paper football".
They crumble me up and toss me around like an old boot.
The other day,
I was stuck under 50 pounds of books
and I couldn't escape no matter how hard I tried.
I wish I could be in a nice notebook
with fresh clean sheets instead of these dirty ones I'm with.
I don't want to be the first page
or the last page in the notebook.
I want to be right in the middle
so I'm not the first or last
I'm average right in the middle.
People don't understand the difficulty of being a piece of paper.
You lose your sense of identity
people are writing on you what they want and not what I want.
It's hard but I get through it day by day.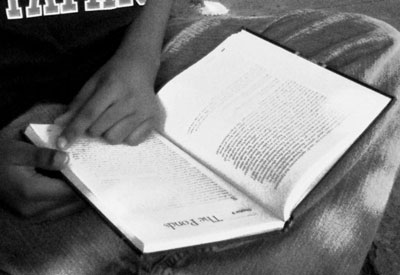 © Allan L., Plano, TX