The Dance
October 25, 2009
I wait for you to come, but it seems I must come to you.
Two times I've waited, so the third time I try.
My hand hovers out to you,
and snaps back as I half-run to my chair. The terror that had locked my heart has now melted into irritation, not at you, but myself. I am a coward.
Finally, the fourth time.
I tap your shoulder lightly, and your angel's face that I love so much meets me with a grin I know well.
I talk to you of small things, then I venture into the danger zone.
You meet me halfway, and say
"You wanna dance?"
My heart swells with more terror but also joy.
You grab my wrist and head towards the crowd. Can't you tell I can't breathe and my heart is crashing in my chest?
Your hands place themselves at my hips, the warm of your skin permeating my dress.
My hands find their way around your neck.
Right there, after all that terror and fear, I feel like it as easy as breathing.
Hopefully you'll remember me, the person who loved you for who you were. If you don't, that's okay.

At least I will.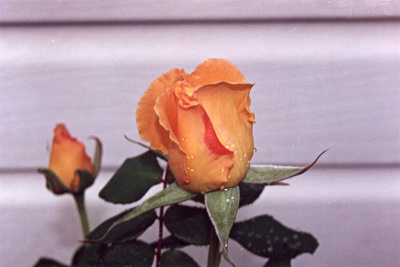 © Jamie U., West Hempstead, NY