Autumn
October 22, 2009
She peered out the cool dusty window,
it was a still early Sunday morning.
She could just faintly smell the old oak tree,
and the freshly mowed lawn from outside.
Then, out in the distance she thought she could see a dark silhouette of a man,
she watched curiously as the figure went down the road,
past the lake, and onto the gravel patch, and then finally out of sight.
The window felt cold as she pressed her face against the glass,
her breath forming a firwork of fog.
She looked up, the moon high in the sky shone brightly,
the leaves outside were swirling in the air.
Silence filled the room, she stopped, she heard noone.
She was alone.
She opened her front door, and an abundance of leaves swept fast her,
she felt a chill roll up her back, and she shivered.
Then out in the distance beyond the mountains,
she could just see the faint glow of the sun's rays over the horizon,
she stepped inside, her house was warming.
She wrapped herself in a large woolen blanket that had been neatly lying on the chair,
she lay down on the couch, closed her eyes and fell asleep.
A few moments later, there was a knock on the door.
It was Autumn.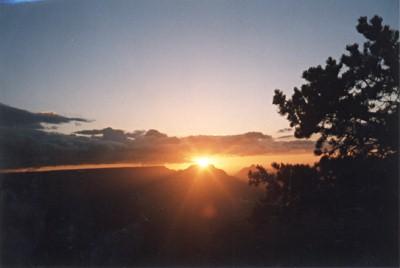 © Amanda T., Scituate, MA