Creeping
MAG
October 27, 2009
Something's creeping, in the night.
Something's surely giving fright.
Here I sit, contemplating.
This isn't the least bit entertaining.
I feel the sweat drip down my neck.
Biting nails, I'm a wreck.
I hear a tick, the worst comes to mind.
There's a clicking from behind.
Over there! I hear a scratch.
The culprit quickly makes a dash.
My thoughts do wander, tears abound.
Something sneaking underground.
Where's the light, it's pitch dark.
Over there! I saw a spark.
Fright dwells in my withered soul.
My minds made up, my loyalty sold.
It's just a mouse, a small insect
Still I feel I must inspect.
I realize slowly, though I despise.
It's just my mother in disguise!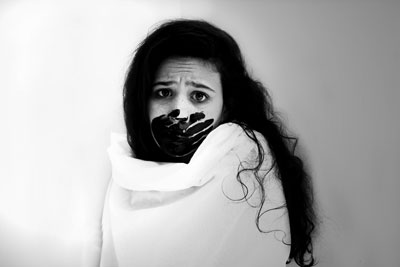 © Sandy H., Woodbridge, CT