Time Honored Tradition
October 19, 2009
Present borrows from the past,
while the world spins,
collapsing too fast.
Silence breaks, as a story begins,
like meaningless sounds on an unheard hymn.
Words connect, seemingly noise, passed around like childrens toys. Seconds used, hours gone, clock ticks and life goes on.
around flourished joy, discovered in time, when nothing becomes, the poets greatest line.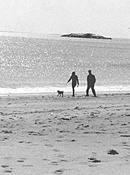 © Megan S., Marblehead, MA