A Sunlit Morning
MAG
October 27, 2009
A sunlit September morning,
ambling under a honeycombed canopy
to tan the leaf litter, its shag of needles,
shale of beech. Now a sound, soft shush
like finest rain, a light spray through the trees;
but there is no rain, no wind. I look up
through the rough furze of spruce
to see a definite motion, a purposeful
swing. The cause imprints momentarily
against pale yellow glare as it scuttles
along a branch: a lithe weasel-like
body with a brush of tail that's thinned
by the combing of light. It headlongs
up the trunk, then trapezes across
to the next tree and is followed
by another, then another. The trees'
pine-green plumage swishes and sweeps
as three red squirrels make a vertical
slalom to ford the air.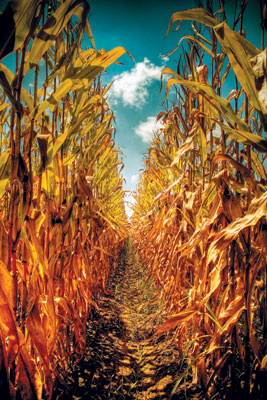 © Taylor M.