I know I've got it right this tme
October 16, 2009
As your hands runs across my cheek my thoughts fly by and my mind soars.

This cannot be real.

You whisper my name and tell me you love me as I'm lost in a haze.

I must be dreaming.

You tell me to forget yesterday and pull me into today, pushing me to be a better person.

This has to be my imagination

You hold me in your arms and there is no better place.

Is this heaven?

I gaze into your eyes and catch a glimpse of your soul.

you must be an angel.

I put my head on your shoulder and magically all else is forgotten.

Tell me, what did I do to deserve this?

Every time your lips touch mine our hearts match beat to beat.

I am lost in this moment, praying that it will last for an eternity.

on and on my mind tries to comprehend a love like this and I cannot.

What have I done right to deserve a man like you?

I know in my heart with out any question I love you.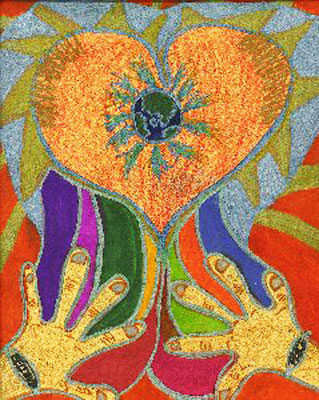 © Amanda P., Clermont, FL