The Mask
October 8, 2009
I fake a smile
To hide my pain.
No one would guess
It was in vain.

I put on this mask
Every day.
And hope to chase my fears away.

"I'm perfectly fine."
Is what I say.
But darkness comes
At the end of the day.

My world was bright
But now it's dim.
I hurt for her.
I hurt for him.

He tries to make me
Feel alright.
He holds me close
As I cry at night.

He tells me he's sorry
I feel this way.
I know he's trying.
I know he wishes my pain away.

I hurt the most
For it breaks his heart.
I feel it's my fault he's
Falling apart.

I want to be happy!
I'm tired of this mess!
I want to put all this
Hurt To rest!

I once had sun
But now it's just rain.
How I wish I could feel
Real again!

So now I sit here.
I wish and pray.
That tomorrow might bring
A brighter day.

I want to be free.
It's all that I ask
I just want to be free…
Free of the mask.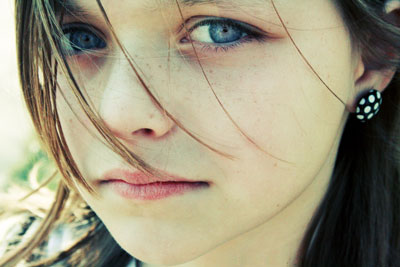 © Felicia R., Arlington Heights, IL