Goodbye.
September 30, 2009
I watched you say your goodbye's
as tears filled your eyes
you silently whispered, "i love you."
he said, "i love you too."
He promised he would be back
but as the day's went by you couldn't keep track
he hugged you
letting you know that there's nothing he could do
They took him in war
Just wanting more
You sat at home
all alone
Waiting for the day that he will be in your arms again
and all of your tears will come to an end.
You just wanted a friend
to tell you that he'll make it
Watching the clock
feeling like the pain will never stop
Finally, your doorbell rings
and your excited to see what it brings
as you opend your door
you saw unfamiliar faces and didnt need to know more
They told you he passed away
fighting for his country that very day
you fell apart
Just like your shattered heart
You watched them slowly put him in the ground
Nobody even made a sound
They didnt know what to say
so they just told you it will be okay
I watched your insides
slowly fade away
as your feelings slowly dies
He was your all.
Now your takeing a fall
and can't get up again
because your at lifes end
He promised you he would make it out alive
but now you only have memory's that will never die
The day he was gone
you knew you would never move on
You knew nothing would be the same
and i watched you live life in pain
You didn't know how to cope
so you gave up on all hope
One silent tear fell off your face
as you decided life is just a waste
In no time at all
you decided to completly fall
As everyone else watched you lay beside him
Again, everyone wore black
Crying, but trying to hold back
Everyone waited
as you faded
into the ground
You left us a letter
saying everything would get better
It's not that you didn't try
You just couldn't say
Goodbye.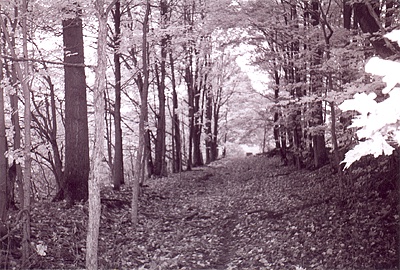 © Casey P., Howard, OH